What Our Visitors Say
Some voices from the last years...
Peng Zhao
Vice-President of Government Affairs & Policy @ OneWeb
"The LS spectrum Summit is a must attend event for anyone involved in Telecom industry, providing valuable insights, and opportunities to exchange and deep-dive in hottest topics of spectrum management."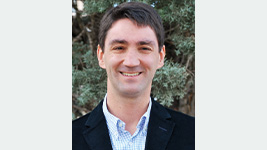 Javier Domínguez Lacasa
Head of Spectrum Policy @ Telefónica S.A.
"Spectrum policy covered in depth through very well moderated and insightful debates. A great opportunity to learn and discuss."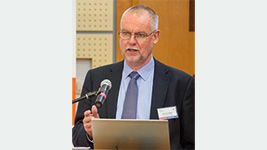 Aljo van Dijken
Senior Advisor International Spectrum Affairs @ Radiocommunication Agency Netherlands
"An amazing amount of well considered presentations, excellent forum discussions. A must-to-be for all involved in spectrum issues!"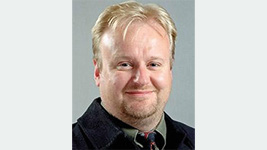 Dr. Steve Methley, MBA
Director @ Quotient Associates Limited
"An inspiring collection of spectrum research, ideas and opinions about the future all in one place, in one day. I found the whole experience very focussed and worthwhile."
Koen Mioulet
Enterprise Wireless Consultant @ UlWiMo
"The summit provides a concise and targeted opportunity to address spectrum end regulatory matters in one compact venue with nothing but specialists and relevant content around the table"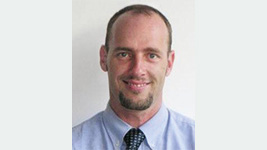 Uwe Löwenstein
Manager Spectrum Technology @ Telefónica Germany GmbH & Co OHG
"Due to the long existing expertise of the LS telcom management team in radio communications, the Spectrum Summit is organized excellently, with a line-up of experts from all around the world providing a unique opportunity to meet and exchange views on the latest topics in telecommunications."
Sebastian Rey
Researcher @ Technical University of Braunschweig
"A great opportunity to get first-hand information on latest radio regulation and technology trends combined with profound discussions with international experts."
Chris Vinall
Customer Solutions Architect @ Cisco
"The Spectrum Summit was a great opportunity to both speak to, and hear from, well-informed experts in the fields of telecommunications and broadcasting. A fresh and diverse agenda provided great insight, the latest field experience as well as food-for-thought."
Alex Buchan
Head of Wireless Technologies @ DTG
"The summit provided first-hand insights on spectrum-matters concerning a broad range of technologies and delivered by international experts representing industry, government, regulators and standards."
Pierre Hausemer
Managing Director @ VVA Europe
"A great event for anyone interested in the latest spectrum policy developments and in meeting the leading experts from Europe & beyond."
Robert Thelen-Bartholomew
Consultant @ Erkmar Ltd.
"An invaluable event where the worlds experts meet to exchange views, ideas and knowledge. The format brings a wealth of opportunities to network and understand the emerging trends in spectrum management."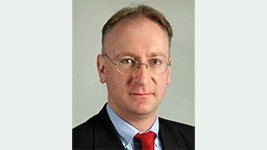 Richard Womersley
Spectrum Consultant @ LS telcom
"The Spectrum Summit covers topics in depth, rather than skimming the surface. A 'must attend' for anyone who is serious about the latest thinking in spectrum management and policy."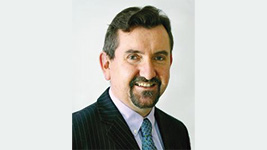 Martin Sims
Managing Director @ PolicyTracker
"Very well informed speakers gave excellent insights into the latest technological and policy developments around the world."
Dr. Simon Dunkley
European Regulatory Director @ Silver Spring Networks Ltd
"The annual Spectrum Summit was a refreshing contrast to similar conferences: a varied but relevant set of presentations with interesting and insightful discussion between the panels and the floor. The attendees as well the panelists were well informed, and comprised a large number of European regulatory representatives as well as industry experts. A must-attend event next year."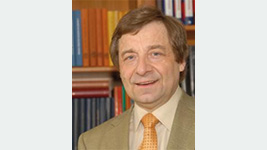 Frank Bakasch
Publisher @ NET magazine
"It is rare to see events today, organized by a single company, presenting a conference program completely free of sales pitch. Huge compliments go to LS telcom for an exemplary conference agenda at the Spectrum Summit. The company's commercial interests were totally banned from the agenda and moved to the accompanying exhibition. A remarkable number of various experts in spectrum management and wireless technology presented different perspectives and provided ample food for thought. It is certainly for these reasons that the event attracted so many visitors: 200 delegates from 34 countries all over the world!"