Panelists | Radio Spectrum: Accelerating Digital Transformation
---
Unlocking the Potential of Dynamic Spectrum Management
Panel Discussion 1 | Moderator: Saul Friedner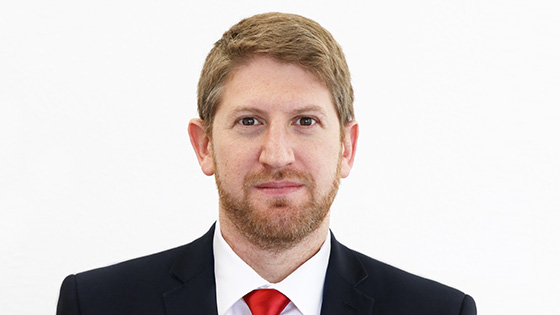 Professional Experience:
Saul has worked in the wireless technology and spectrum management sector for over twenty years. He started his career at Ofcom, the UK regulator and moved into consulting 14 years ago. In this time he has delivered many technical consulting projects for a range of global clients and worked across a range of technologies including 2G/3G/4G/5G, Wi-Fi and IoT for regulators, enterprises and operators. Saul's extensive knowledge helps businesses and public sector organisations understand the complexities of the latest technologies.
---
Present activities:
Saul is currently working on a number of projects including a study for a regulator on developing their regulatory policies for different radio services, an interference analysis study for a global firm and technology feasibility study for a UK transport authority.
Professional Experience:
A broad history in frequency planning focused on broadcasting, the introduction of digital broadcasting, digital dividend and spectrum refarming. Development of a telecom strategy for a utility and worked on the set-up of world's first Private Virtual Network Operator to overcome vendor lock-in for Smart Meters and Smart Grid IoT. Worked in a team to develop a large scale solution for (real-time) monitoring of thousands of transformer stations from sensors to large scale datastorage.
---
Present activities:
Currently working on a project to develop a real-life pilot with Dynamic Spectrum Management & Sharing (DSMS), the 'twin transition' (the energy-transition combined with the digital transition) and the further development of the generic strategy of the Authority for Digital Infrastructure.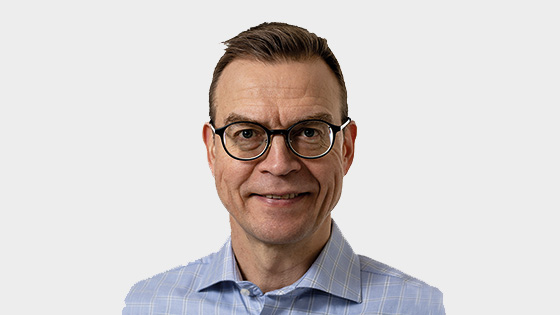 Professional Experience:
Heikki Kokkinen is the founder and CEO of Fairspectrum, Helsinki, Finland since 2010. He had various R&D and management positions at Nokia Finland and Nokia Japan in 1995-2010. Heikki received his Doctoral degree in computer science from Aalto University in 2011, an academic entrepreneur degree from Aalto University, School of Business, Espoo, Finland in 2013, his Licentiate degree in telecommunications and industrial economics, and Master's degree in electronics from Helsinki University of Technology in 1997 and 1993, respectively.
---
Present activities:
His interests include marketing, research and development, financing, system integration, piloting, and deploying of Dynamic Spectrum Access (DSA) networks. He studies applications of DSA in Non-Terrestrial Networks (NTN), including e.g. GEO and LEO satellites and drones. He demonstrates and promotes DSA systems for 3GPP Non-Public Networks (NPN) globally.
Professional Experience:
Mª Dolores Pérez Guirao is professor of network technologies at Ostfalia University of Applied Sciences in Wolfenbüttel/Braunschweig, Germany, since 2022. Previously, she worked at Sennheiser in the area of frequency policy and standards, where she gained extensive experience in the standardisation of radio systems, as well as in spectrum management & policy. Mª Dolores received her PhD in Electrical Engineering from the Leibniz University of Hannover in Germany in 2008 and her Master's degree in Telecommunications Engineering from the Polytechnic University of Valencia in Spain in 2002.
---
Present activities:
She is currently working on a research project to investigate the potential of Dynamic Spectrum Management as a tool for scaling the deployment of private 5G networks in combination with non-cellular radio technologies, e.g. DECT NR+. She follows standardisation and frequency policy through participation in the German DKE groups for reconfigurable radio systems and PMSE, as well as through her involvement with APWPT e.V.
A Clean Spectrum - the Basis for Successful Events
Studio Magazine 1 | Moderator: Dr. Witold Thaul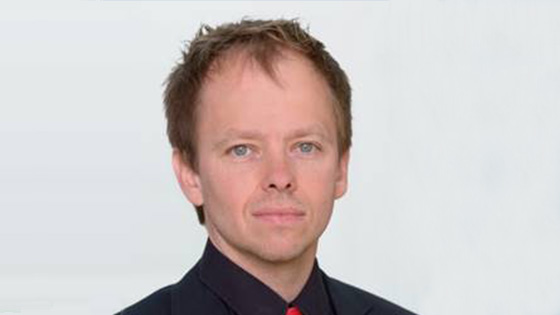 Professional Experience:
Dr. Witold Thaul is heading the Strategy & ICT division at LS telcom in Germany. He joined the company in 2011 as a product manager and constantly further developed the product portfolio towards the company visions and the market requirements. Prior to joining LS telcom, he worked several years as a Senior IT Business Manager and Business Analyst. Witold started his professional life during his studies in 2000 at the Institute for Applied Computer Science of the Karlsruhe Institute of Technology (KIT). He graduated in Information Technology followed by a Master of Business Administration. His academic background was rounded up with a PhD in Computer Science of the Plymouth University in the UK.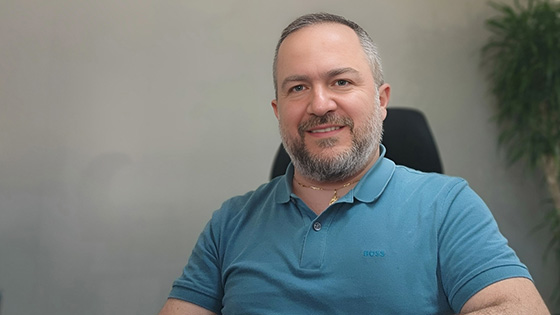 Professional Experience:
George is an expert in Spectrum Management and Wireless Communication with 19+ years of experience. He rose through the ranks at LS telcom to become the Middle East Regional Technical Director. In this role, he led the Telecommunications Division of LST Middle East in Dubai, successfully managing several large-scale projects. His reputation as a trusted advisor and expert in the field earned him the appointment of Managing Director at Smart Spectrum Solutions Providers, LS telcom's Lebanese subsidiary.
---
Present activities:
George currently co-leads development of LS telcom's mySPECTRAevo software for advanced spectrum management and leads implementation of automated Spectrum Management System projects globally.
Professional Experience:
A Telecommunications professional with 16 years of experience in industry from technical roles into regulatory with strong knowledge of international regulatory environments
10 years of experience working with communications Regulatory Authority Qatar in Spectrum Management Department as Spectrum Planning Senior Engineer
4 years of experience in Canada working with key Commercial Service Providers on their spectrum management policies including projects for compatibility studies, parameters, reports for international status and approach to deal with incumbent services and subservices on 5G spectrum bands
Experience with MEGA sports event like FIFA World CUP Qatar 2022
---
Present activities:
Working as Spectrum Planning Specialist on spectrum assignment and Licensing requirements from key stakeholders
Working on other upcoming Mega Events like AFC, Formula1, Expo 2023 etc. to deal with spectrum requirements and efficient use of spectrum
Ongoing preparation for WRC-23
Professional Experience:
Michael Henderson serves as the Director of Engineering for LS telcom / RadioSoft, Inc. For over thirty years Michael has been at the forefront of radio communications in the United States and is a recognized leader for spectrum engineering, frequency planning, and RF analysis. His work the RF engineering field spanning from cellular systems, to land mobile radio, to microwave systems as well as diagnosing complex RF interference has provided RadioSoft with a market leading position in spectrum analysis.
---
Present activities:
Expanding LS telcom / RadioSoft Engineering Services, Software Resolution to the US Government and FCC Business & Public Safety Community. Development of new platforms to meet the covert activities required in Spectrum Enforcement to mitigate illegal frequency use and nefarious activities affecting a successful venue/event. Interference Tracking and resolution to improve system performance. RF System Design and Optimization.
Professional Experience:
Dr. Andreas Wilzeck is Head of "Spectrum Policy and Standards" at Sennheiser electronic GmbH & Co. KG. He holds a PhD in wireless communication technology from the Faculty of Electrical Engineering and Computer Science at the Gottfried Wilhelm Leibniz University of Hannover, Germany. And has been active in standardization and regulation of wireless solutions for more than 10 years - among others in committees of ETSI, 3GPP, CEPT and ITU-R. In ETSI, he is Vice-Chairman of ETSI TC DECT and was involved in the technical evaluations on IMT-2020 (5G).
Using Licensing to Stimulate Innovation and Growth
Panel Discussion 2 | Moderator: Martin Sims
Professional Experience:
Martin Sims is a specialist in spectrum policy, with a career spanning over 17 years. In 2004, he founded PolicyTracker, where he has been instrumental in analysing spectrum issues, producing research reports for clients, and acting as a consultant to governments, regulators, and companies. He has also designed training courses on auctions and spectrum management, delivering bespoke training for regulators. Additionally, Martin pursued a parallel career as an academic, specializing in telecoms and broadcasting policy while working at the University of East London and other institutions.
---
Present activities:
Currently, as Managing Director of PolicyTracker, he is further developping his expertise in online tools and research services to analyze spectrum policy issues. Martin has co-authored and edited two books on spectrum liberalisation. He continues to provide consultancy services and training courses on spectrum management, and has played a key role in spectrum auctions in Nigeria and the European Commission's spectrum authorisation study in 2017.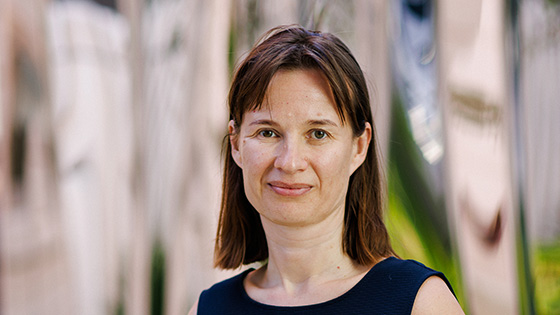 Professional Experience:
Yulia has 15 + years of experience in the satellite telecommunications industry and has worked for various private companies such SITA/ONAIR, Inmarsat, Echostar and Astrocast on various spectrum and market access related matters for mainly innovative projects such as GSM onboard aircraft, GX constellation for Inmarsat and the EAN network in the S band, that constituted a disruption from the classic L band constellation of Inmarsat.
---
Present activities:
Yulia Kulikova has recently joined Myriota as the Director of Spectrum and Regulatory Affairs. Yulia is responsible for the worldwide market access for an Innovative Australian Company looking at the global expansion.
Professional Experience:
Own company UlWiMo: Consultancy and projects in the niches of private wireless networks and enterprise mobile networks and technology. Market development and RFQ's for large corporations such as Amsterdam airport or WTC's and spectrum management for Amsterdam airport and port of Rotterdam. Aggregation and articulation of wireless demand through associations and representative bodies (TCCA, KMBG (NL), Agurre (F) etc.
Co-founder and secretary of EUWENA; the pan European Association for private wireless usage and -=spectrum, founded in 2021. Euwena strives for harmonized private spectrum and mature eco system for enterprise wireless solutions.
---
Present activities:
Market development for players in private wireless. White papers on private wireless positioning for Cellnex; om spectrum for Mainports NL. Presentations for OnGo alliance (USA) , RSPG and the like on enterprise wireless and spectrum matters. Alignment of international associations of private wireless users and positioning and representation of pan European body EUWENA (European Users of Wireless Enterprise Networks Association)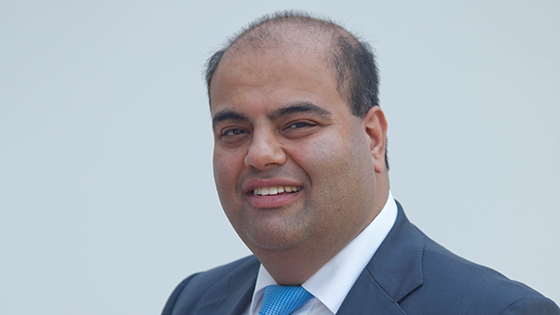 Professional Experience:
Amit Nagpal is a Partner at, and one of the co-founders of, Aetha Consulting. Amit has over 20 years of experience on spectrum management issues having started his career with the Radiocommunications Agency (now part of Ofcom) in the UK. Amit's experience includes leading studies for the European Commission on the introduction of spectrum trading and a harmonised approach to the digital dividend. Amit has undertaken projects for clients in Europe, Middle East and Africa, Asia and North America and is therefore able to bring a global perspective to his work.
---
Present activities:
Amit advises regulators/government bodies, fixed and mobile operators, broadcasters, financial institutions and industry associations on a wide range of issues including spectrum policy development and spectrum valuation and auction support. Amit has undertaken projects for clients in Europe, Middle East and Africa, Asia and North America and is therefore able to bring a global perspective to his work.
Lessons Learnt from Licensing, Planning and Implementing Private Wireless Networks so far
Studio Magazine 2 | Moderator: Heiko Ross
Professional Experience:
Heiko graduated from Northeastern University in Boston/Massachusetts with a degree in Business Administration. Before he started working with LS telcom in 1997, Heiko did multiple internships in various market segments including banking, automotive and manufacturing.
At LS telcom, he started off as a product manager for frequency planning and coordination software. Later, Heiko joined the sales team to become regional sales manager. Today, Heiko is leading global marketing and sales operations at LS telcom. During his career at LS telcom, Heiko has been exposed to multicultural experiences dealing with business partners and customers from all over the world. He has participated in numerous international conferences and given speeches about radio communications, professional spectrum management and radio monitoring.
Professional Experience:
Daniel started with Siemens 2007 as Technical Consultant for industrial automation networks. Since 2012 Daniel worked as Sales Specialist for industrial communication followed by a Product Manager role for Industrial Communication Software in 2015. After that he moved to Melbourne as Business Segment Manager for Industrial Communication for Siemens Ltd. Australia. In 2020 Daniel returned to Germany and became the Head of Portfolio Sales development for industrial communication products. 2023 Daniel took over the responsibility as portfolio owner for Industrial Wireless Communication including Industrial 5G.
---
Present activities:
Daniel Mai is Director for Industrial Wireless Communication at Siemens AG in Nuremberg, Germany. His responsibility covers the product portfolio for Industrial Wireless LAN, Industrial 5G Infrastructure, Industrial Routers (2G-5G) and the Siemens management platform for remote access.
Professional Experience:
Experienced Business Development Manager at Nokia with 30 years of expertise in business and technology development, strategy, project management, and consulting across diverse industries. Proven track record in strategy, supply chain management and business processes. A dynamic leader adept at identifying market opportunities and implementing effective business strategies. Skilled in fostering client relationships and leveraging extensive industry knowledge to achieve outstanding results.
---
Present activities:
Currently Mr. Sutedjo is specializing in business development, ecosystem partnering, and business incubation. Driving growth by forging strategic partnerships, fostering collaborations within ecosystems, and incubating innovative ventures. Skilled in market analysis, relationship building, and project management to fuel entrepreneurial success. Passionate about catalyzing business growth and thriving ecosystems.
Professional Experience:
Ralf Baron is Broadcast Technology professional with 20+ years of experience. He is currently employed at Südwestrundfunk (SWR) in Baden-Baden, Germany in the production systems department as 5G Projectmanager and Head of Broadcastsystem Video. Previously responsible as Technical Team Leader for the multimedia brand of SWR DASDING/PopUnit.
---
Present activities:
Ralf Baron is working as a Project Manager on the 5G Project. In addition, they are currently in a digital transformation. They are converting the existing systems in the studio and playout center to Video over IP.